Solomon Pappaiah is Well Known as an Indian Scholar and a television icon.
and he has been participating in moderating debate talk show.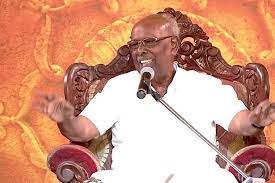 He also won Kalaimamani. and acted in many movies As per his service Now he got one of the honorable awards of India Padmashri by the president.
A person with more than 5 years of experience in the field of news, a very talented writer