MS Basker is a comedian actor in the Kollywood industry. He is such an Characteristic Artist,Recently A student has committed suicide due to sexual harassment in Coimbatore. Many are urging that stern action be taken against the perpetrators.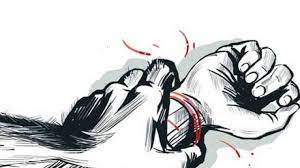 Ms Basker issued a statement
"Earlier, students were sexually harassed by a teacher in an online class in Chennai. Video of a teacher brutally attacking toddlers at another private school. Currently in Coimbatore, a student has committed suicide by hanging himself due to sexual harassment by a school teacher. What is happening in schools? Do children study or not?. The law compels him to do more than he can do his duty, and the punishment must be severe.
No lawyer should appear for such murders. Those perverts must be punished. Those perverts should be severely punished and that too quickly. This is my request. "
The ones you might like
A person with social responsibility involves in journalism trying to show the world's reality without partiality at your wisdom. trying to fight against the ignorance of the people. interested in providing useful stuff