"Dear children, I have a responsibility to protect you not only as a Chief Minister but also as a Father. Let no one take their lives, "said Hon'ble Chief Minister MK Stalin on the occasion of the International Day for the Elimination of Violence against Women.
Sexual harassment
Tamil Nadu Chief Minister MK Stalin has issued a statement in this regard, noting that the number of school children committing suicide due to sexual harassment has been on the rise in recent times.
In that statement, I have a responsibility to protect you not only as a chief but also as a father, so he urges no one to commit suicide out of remorse.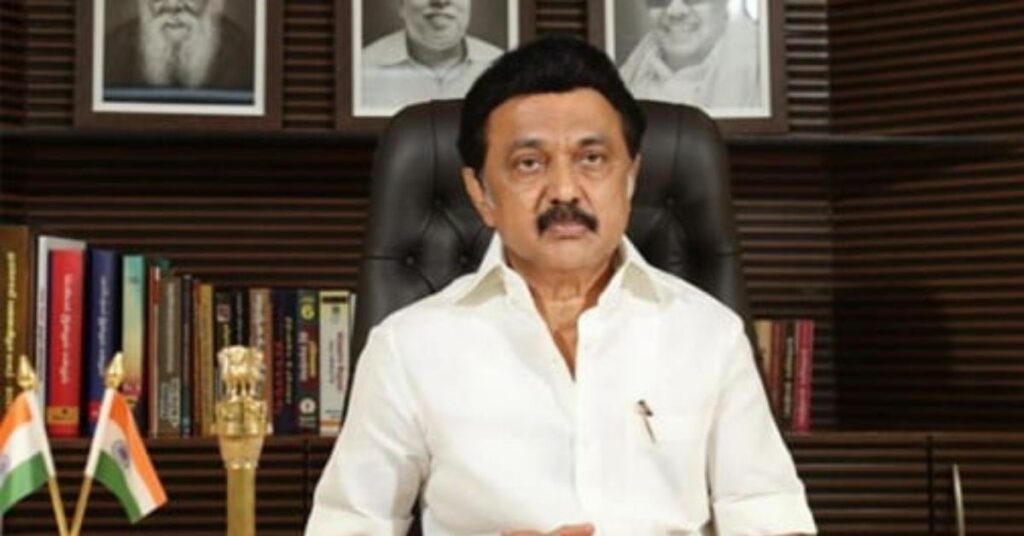 MK Stalin Video
Today, International Day, Tamil Nadu Chief Minister MK Stalin posted the video on his Twitter account, which is expected to increase security for school children and girls.
And this comment is welcomed by all because social activists have been commenting on the high level of violence against women for a long time, and the fact that MK Stalin, who is currently in charge, is publishing this announcement is increasing on social media.
Women commit suicide
"It is said that women commit suicide for such sexual crimes in our developing country and it helps to create a situation where they should be ashamed. It is painful to have such incidents in our developing Tamil Nadu and it is not fair in any way for us to talk about culture and the country until violence against women is stopped," he said. That is what MK Stalin has said.
Sexual harassment openly
Noting that this will not change until women are seen as fellow human beings and as living beings, Stalin noted that they had a lot of laws against violence against women and that all would be brought before that law and punished.
He said women should have the courage to lodge complaints about sexual harassment, both physical and mental, and promised that appropriate action would be taken on those complaints and that all would be punished.
Psychologically distressed
Don't think the town is wrong to tell her daughter what happened outside, so Sencha it's the biggest betrayal you can do to your child's future, the woman who was sexually abused is psychologically distressed and has mental anguish along with physical pain.
And they are humiliated, frustrated, men's hatred grows and they are unable to focus much on education and work, and all the activities of the woman are likely to make her future questionable.
Immediate government action
We all have a duty to protect women in such a situation, which is more important than any other problem. Despite all the complaints about sexual harassment of students by the Government of Tamil Nadu, the government took immediate action. You yourself have been watching the news for the last few days.
The government will not hesitate to bring to justice whoever the real culprits are and let me know immediately if there is any child in the 1098 state helpline number 1098 who is a victim of state harm.
Chennai dpi office number
I have directed the Department of Social Welfare and Women's Rights to take appropriate action to protect the privacy of women, as well as to set up a 24-hour Education Information Center at the DPI office in Chennai, which employs psychologists trained.
1 The Department of Education regarding self-censorship will ensure compliance with child protection to ensure that appropriate action is taken on complaints received from students regarding sexual violence.
Crimes Prevention Division against Women and Children
At the headquarters of the Crimes Prevention Division against Women and Children, an Internet Crime Division police station has been set up and is being operated by the police. Compensation is also provided for victims of sexual offenses. The fund works for that.
I have also directed the Commission to expedite all cases and establish convictions for perpetrators in 16 of each of the 16 courts and 4 districts across the State for the proper functioning of the Pocso Special Courts.
Student Assistance 14417
Our Government aims to put an end to all crimes against children, and to become better at child protection, the first-ever State Child Training Center in India has been set up with the assistance of a leading organization to provide training on child protection to teachers.
All textbooks published by the Government of Tamil Nadu Awareness message on Student Aid 14417 for child protection will be printed and distributed at the banquet in the coming academic year. A few days ago I unveiled the Policy for Children 2021 on behalf of the Department of Social Welfare and Women's Rights at the General Secretariat. It should be a statement that protects every child from all forms of sexual abuse and violence.
Not only as a Chief Minister but also as a father
The school and college administrations should show the concern of the government, they should maintain the safety of the children in their studies, parents should treat their children simply and sweetly.
Do not live as separate islands in the same house, we have a duty to raise you, children, lovingly and safely. Not only as a Chief Minister but also as a father, I have a responsibility to protect you. Please do not let anyone beat you.
The penalty of the law
If a girl commits suicide, it is only when she blames the whole community and dies, that life is a struggle, and that only by living can you bring to justice those who have misbehaved with you, so that no one, as a father, brother, or family member, would ask you to commit suicide. I will be in Padukka, the government will be. This was stated by the Chief Minister of Tamil Nadu.
A person with more than 5 years of experience in the field of news, a very talented writer