Literally, JaiBhim Movie Loudly says the Pain of Leftover Tribes and Irresponsibility of some Government officers who are appointed for doing good things,
A lot of Positive responses to this movie, even Tamil Nadu CM also Appreciated it.
JaiBhim was Released on Amazon Prime, Each & every character plays their role successfully and it's Based on the true story.
Till now, They are facing a lot of struggles to run a normal life. This screenplay shows well to the public, While equality is just roaming in words.
Every person in the film industry are posting their wishes for JaiBhim
Now Siddharth also tweeted.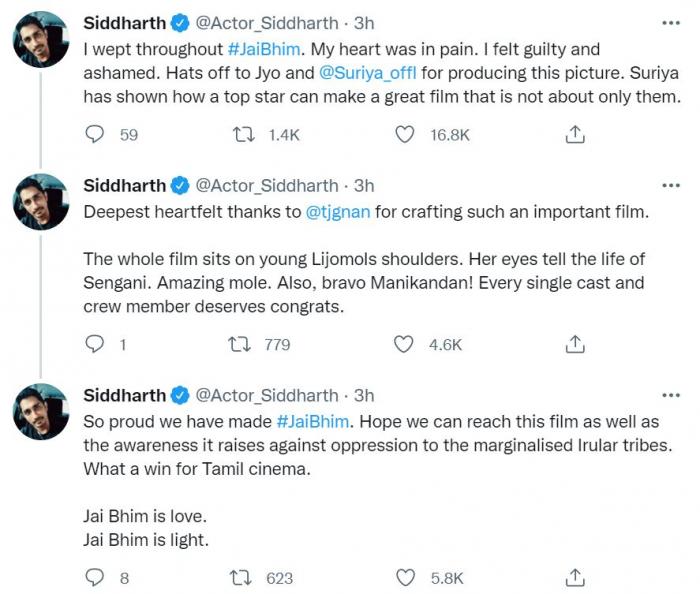 A person with more than 5 years of experience in the field of news, a very talented writer