Instagram Plays a Major role in Social media since 2010, now it's owned by Facebook(Meta). It has the specialty for sharing links and stickers, selling, promote option only for a few users who have 10k followers. It has some Tricks to share the link without 10k followers.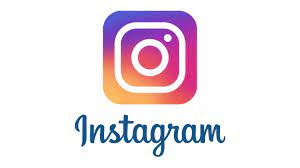 On your Mobile(Android/IOS), Download the Instagram App. Note that the feature is not available on the Instagram Lite app yet.
On the homepage (or news feed) of the app, swipe right to open Instagram's camera.
Take a picture or pick an already available image from the image picker.
The next screen offers you options like adding text, effects, drawing and stickers. Since we need to add the link sticker, swipe up to open the stickers panel. Alternatively, you could also click on the sticker icon in the top row.
Once the sticker panel opens, tap on the search box and type "link" in it.
Under the stickers section, select the link sticker with a link icon on it.
The next screen will ask you to add a link to the sticker. Enter the web address here. You can also paste if you have the link copied. Now, tap on the Done button on the top right.
Now, you will be back on the Story options screen. Move the link sticker to the position you want. Tapping on the sticker will make the sticker switch between different themes. Keep the one you like.
Finally, tap on one of the below buttons to either add to your Story for all your followers or just restrict it to your close friends.
We hope all these new features of Instagram will definitely help you. At the same time, we hope to provide you with the information you need through this web article. You can share your top ideas with us.
The ones you might like
A person with social responsibility involves in journalism trying to show the world's reality without partiality at your wisdom. trying to fight against the ignorance of the people. interested in providing useful stuff