Cryptocurrency is a type of digital currency that generally only exists electronically. There is no physical coin or bill unless you use a service that allows you to cash in cryptocurrency for a physical token.
There are Millions Of New Investors Arriving every Month. Crypto Network Rules The Digital World
Now The MARKET CAPITALIZATION. Value Reaches 3 Trillion, Definitely its a Milestone Of Crypto world.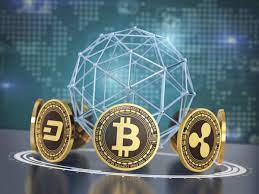 Now The Bitcoins Market capitalization value Is 1.28 Trillion. The Last Year Capitalization Value is 283.47 Billion. Now the bitcoin's current estimate is 49,34,418.81.
More Today
A person with more than 5 years of experience in the field of news, a very talented writer