With the opening of schools in Tamil Nadu from Class IX to Class XII on September 1 due to the spread, the Government of Tamil Nadu has released a new syllabus called Innovative Training to teach the basics and formulas of their last class syllabus and has also published textbooks for the same. The textbooks were issued on behalf of the Department of Education, which ordered students to be taught for 45 days after school opened.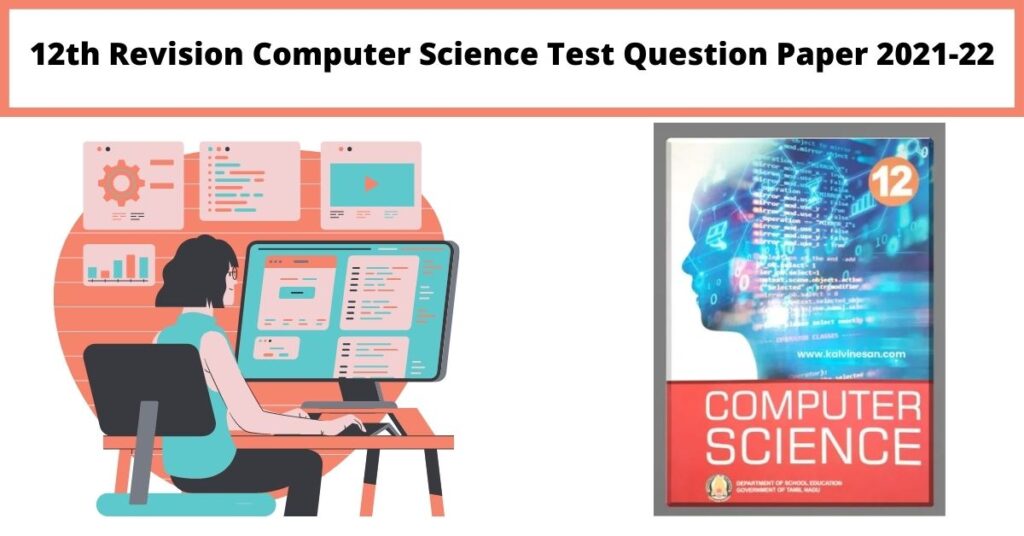 Two months of refresher training books
So the school education department officially released the syllabi for November and December, with students being taught refresher training books two months after the schools opened. It was also informed that the diversion examination from these syllabi would be held in the first week of January or at the end of December.
Turning Exam Sample Question Paper for Class 12 Computer Science Course
Based on the syllabus published by the Government of Tamil Nadu in its name, we have prepared and given below the sample examination question paper for the Class XII Computer Science subject.
This question paper format has been prepared focusing on the basis of 2 general examination question papers already held, similarly the question paper for Physics subject has already been uploaded. The above is for downloading the Computer Science Sample Question Paper for Class XII Conversion Exam.
A person with more than 5 years of experience in the field of news, a very talented writer